I offer coaching solutions for individuals, teams and organisations. From one-to-one personal coaching programs to comprehensive team programs, I create bespoke solutions tailored to your specific needs. One-to-one coaching is delivered online via video conferencing and available to clients across the globe. Workshops and programs can be delivered both online and on-site.
Testimonials
What Our Clients Are Saying
Kevin has been a consistent high-lever performer as a Facilitator with The Soar Foundation for the previous 5 years. He embraces the personal and emotional development challenges to successfully train as a world class facilitator and delivers life changing, early intervention character building workshops to thousands of teenagers all over Ireland. Anyone working with teenage groups will know you need Courage, Adaptability, Authenticity, Emotional Intelligence, and a deep desire to positively influence young lives – Kevin has all of this in abundance. His growth mindset, curiosity, and appetite to learn and develop means he will always be evolving himself, his ideas, and will add value to anyone looking to get the best out of themselves.
Mark McDonnell
CEO of the Soar Foundation
We have been very fortunate to have Kevin involved with our team since 2015. The work with him has given us a real edge and added value to both players and coaches. He gives us all the ability to focus on the right things, help us perform under pressure and by connecting with players and coaches from day one he has played a vital role in our teams success.
Mark Keenan
Head Coach Griffith College Templeogue SuperLeague Team/Irish National Team
Kevin has had a pivotal impact on our teams success in his role as Performance Psychology lead since 2017. He has implemented his mental skills training program with our High Performance Athletes which has been a key pillar for our success winning medals at European and World level. He has a great way of engaging and connecting with our athletes, knows what it takes to perform under pressure and has a proven track record of building athletes who do the same.
Bernard Dunne
High Performance Director at Irish Boxing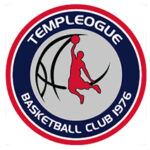 I have had the pleasure of working professionally with on several occasions and have found him to be an expert in high performance. Professional, knowledgeable and always had learned insights into my sport. His work has stuck with me and our team over the years and we still use it to sustain a culture of confidence and high performance in our team. Success seems to follow him around as every period we have worked with him we have gone on to win a National Trophy. Even after a single session with him the team was more prepared and focused for the game ahead. I cannot recommend Kevin enough and suggest that any team or individual athletes take advantage of his insights and team building ability.
Jason Killeen
Irish International Basketball Player and Templeogue Basketball Club
Kevin has been a fantastic partner to the team at PepTalk and our Clients over the past three years. Quite frankly a breath-of-fresh-air in the mindset arena. He is eminently relatable  and his combination of knowledge, experience, passion and disposition always make him a firm hit both online and in-person.
Michelle Fogarthy
Founder and COO of Peptalk Wellbeing